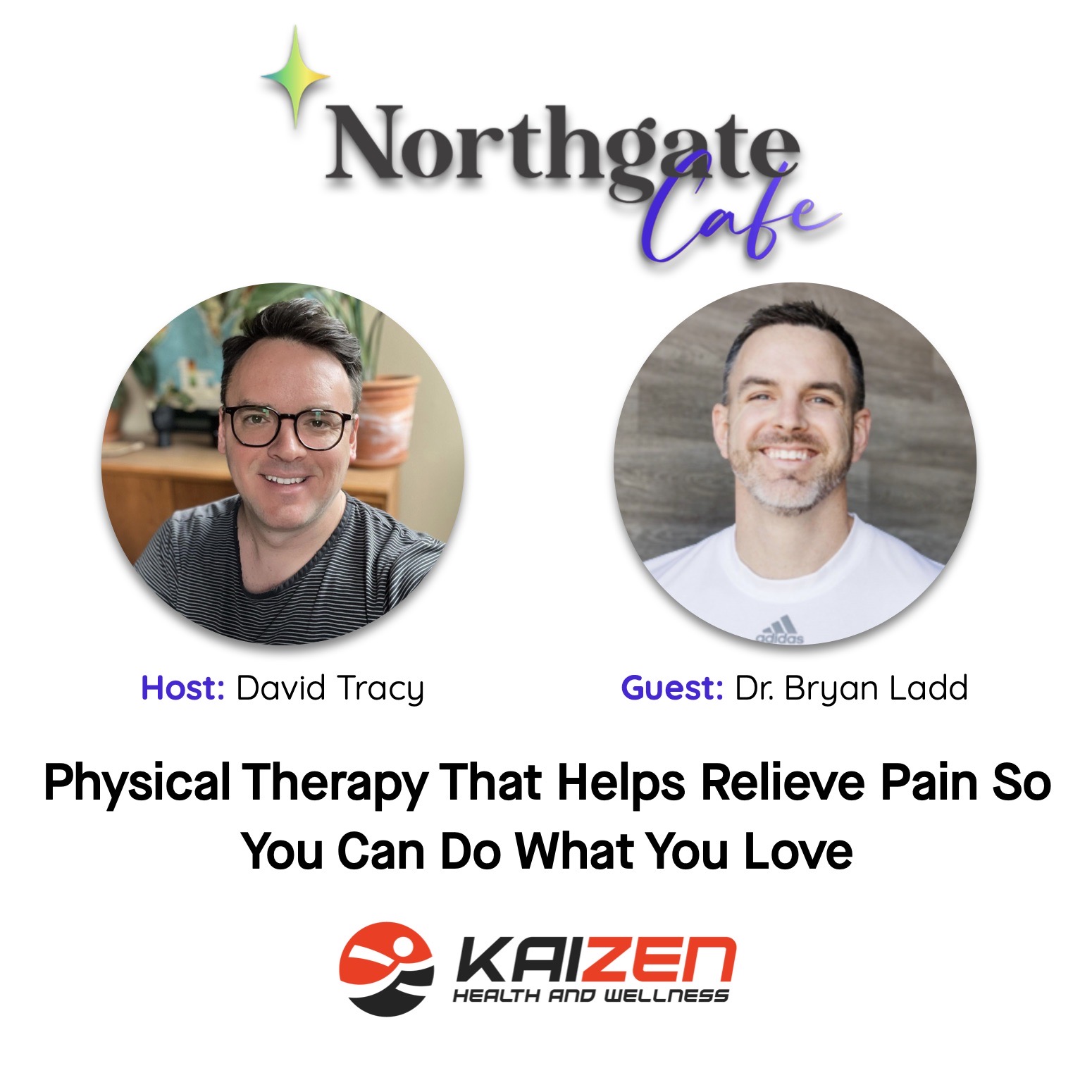 Physical Therapy That Helps Relieve Pain So You Can Do What You Love | Dr. Bryan Ladd
Bryan is the founder and co-owner of Kaizen Health and Wellness. After completing his doctorate in Physical Therapy from Des Moines University, Bryan received a direct commission into the U.S. Navy and served for five years at Naval Hospitals in Bremerton, WA and Okinawa, Japan.
The military provided him with extensive clinical and managerial experiences. During his time in the Navy, Bryan completed a musculoskeletal residency and became a board-certified Orthopedic Clinical Specialist (OCS).
In 2019, following his military service, Bryan moved back to the Des Moines metro and started Kaizen Health and Wellness. Kaizen is the Japanese word for "continuous improvement" or "change for the better."

CONNECT WITH DR. BRYAN LADD:
Produced by: Northgate Marketing, Inc.
Host: David Allen Tracy

CONNECT WITH DAVID:

FOLLOW NORTHGATE: