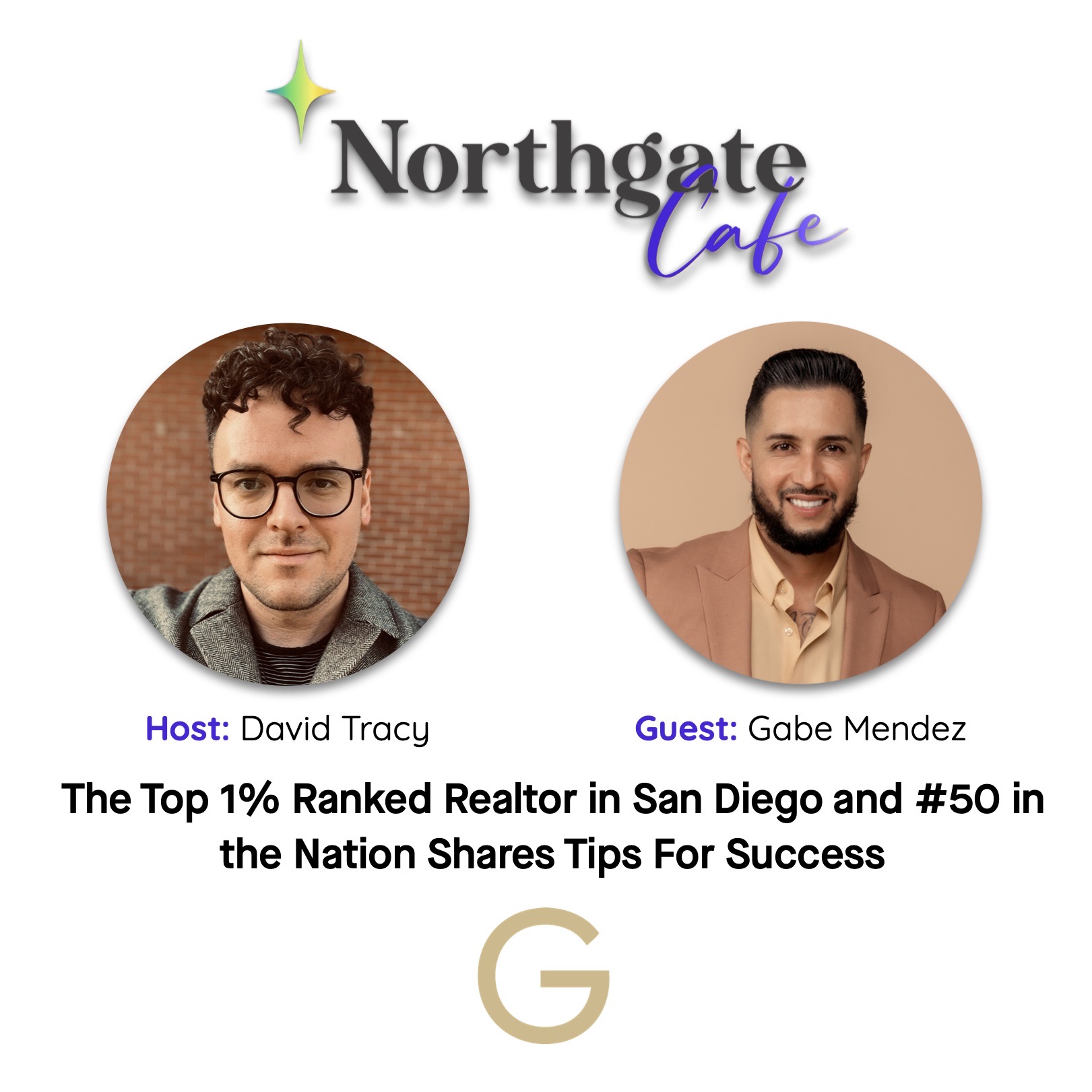 The Top 1% Ranked Realtor in San Diego and #50 in the Nation Shares Tips For Success | Gabe Mendez
My guest in this episode is Gabe Mendez.
He is the CEO of a top 1% producing team in San Diego, going on his 7th year in Real Estate with over 100 homes in 2021. He was recently awarded Grand Centurion, the highest accolade in his company, was labeled #1 San Diego Real Estate Agent on Social Media in San Diego by Property Spark, and the National Association of Hispanic Real Estate Professionals awarded Gabe's team with #50th in the Nation.
With over 10,000+ followers on facebook, 135,000+ followers on Instagram, 70,000 subscribers on YouTube, and multiple viral videos, he's blazing a trail.


Gabe is also a renowned keynote speaker, being flown out across the nation to cities like Vegas, Los Angeles and Miami to speak in front of other top producing agents.


CONNECT WITH GABE:

Produced by: Northgate Marketing, Inc.
Host: David Allen Tracy

CONNECT WITH DAVID:

FOLLOW NORTHGATE: