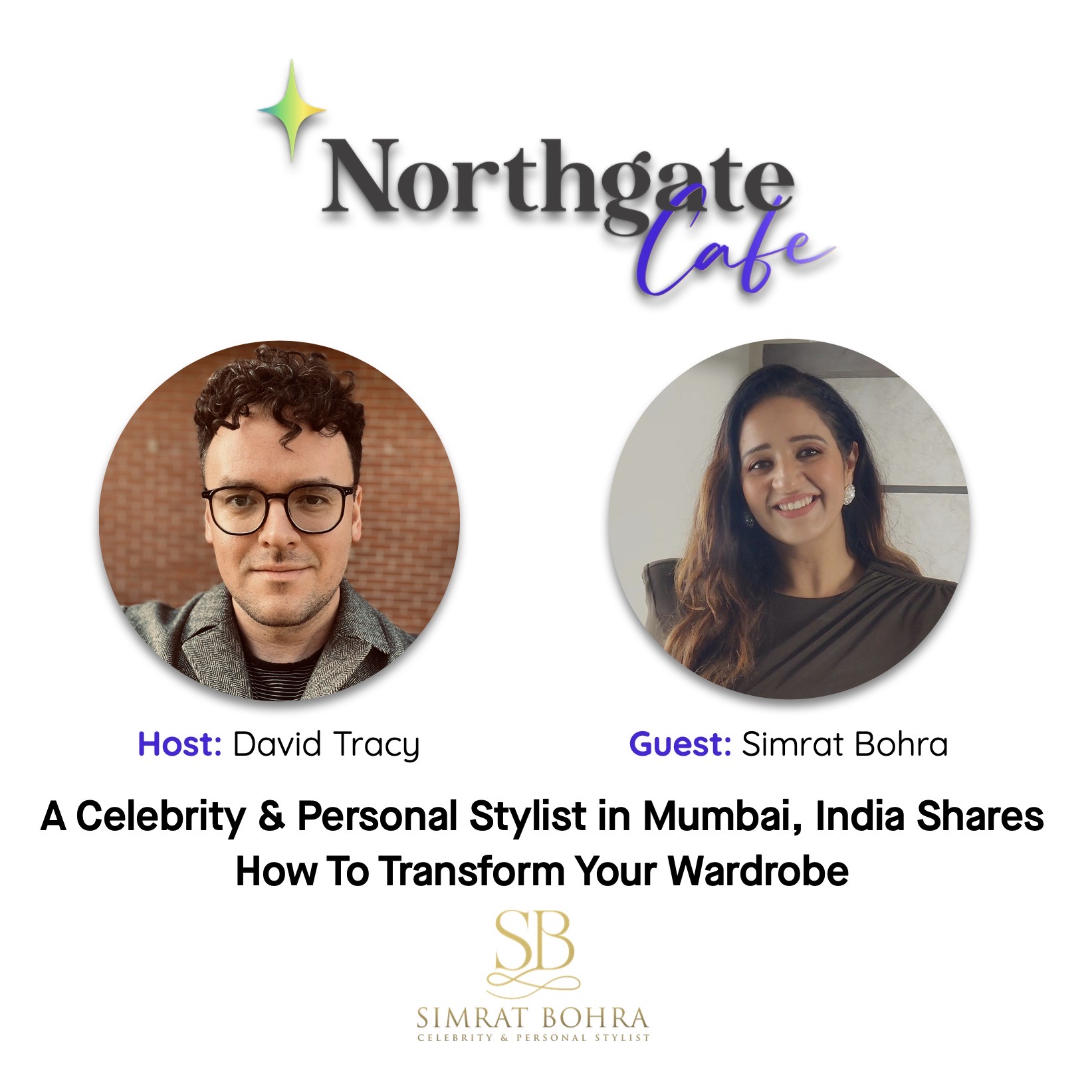 A Celebrity & Personal Stylist in Mumbai, India Shares How To Transform Your Wardrobe | Simrat Bohra
My guest in this episode is Simrat Bohra, a Celebrity & Personal Stylist in Mumbai, India.

She takes great privilege to have been on a style transformation journey with more than 300 women & men from different walks of life all around the world, including numerous acclaimed celebrities from India such as Jasmin Bhasin, Daniel Weber, Nikki Tamboli, Kanika Mann, Abhishek Bajaj, Shakti Arora, Gurfateh Pirzada and more. 

She not only curates her client's clothes & accessories, but also addresses obstacles they face when it comes to their personal style & how it affects their self confidence & self esteem.
Her Story:
Coming from a conservative Punjabi family, her only career option was medicine. As a rather overweight and brown skinned teenager, often judged by others, fashion was never on the cards…until…
​
The changing point:
​
Due to financial limitations, She took up the challenge to design and create her own outfits for a family wedding. And guess what? The same people who judged her, were now applauding her creations!
​
And that was it. The young girl, who hid in her shell and lacked confidence was now on her way of taking a 180 degree turn in her career. As she left behind a medical degree, she took a plunge and followed her heart – fashion & style. "At the London School of Trends, as I learnt the wonders of styling, my self confidence bloomed. The perceptions of others took a back seat, as I steered my own validation." she says.
"And if making the right fashion styling decisions can transform my life the way it has, I'm sure it can transform yours too!"
After returning from London, she continued to gain experience at Marks & Spencer's as a Personal Stylist. "It was then that I realized that building confidence in fashion reflects strongly on all the other aspects of life."
Over the years, she worked closely with individuals from all walks of life – from CEOs to celebrities, until she realized that her calling lied in helping others like her – real people who have incredible potential but lack confidence.

And with that, Simrat Bohra – Personal Styling Services was born.
​
Simrat's process:

1. She begins with an initial consultation via video call, where she discusses your lifestyle and why you need her help and collaboration with your wardrobe.
​
2. The next step is where the real process begins. She begins to understand your personality, style inhibitions and your current style scenario.
​
3. Following, she'll move onto going through a deep cleansing of your current wardrobe.
​
4. Once it's been decluttered, She will go on to make a mood board, or a reference point for your future style.
​
5. The next one is a fun one! Shopping time! Either online or offline. Based on your package, She will shop with you or shop or shop for you, in case you're too busy!
​
6. Once it's got it all under the same roof, you'll try out your new outfits and She'll guide you to become your own stylist.
​
7. Finally, She'll deliver all your new looks to you via PDF for your reference.
​
8. She'll close the styling process with a detailed feedback from you regarding your styling experience.
With all services, She's by your side through and through. This is not a one- time collaboration – as your stylist, She's here for you today and tomorrow, just one message away!


CONNECT WITH SIMRAT:

Produced by: Northgate Marketing, Inc.
Host: David Allen Tracy

CONNECT WITH DAVID:

FOLLOW NORTHGATE: